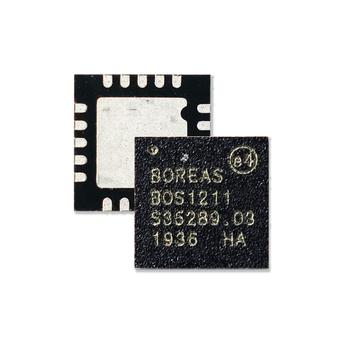 The BOS1211 is a 120V piezo haptic driver built to ease the integration of HD haptics in automotive applications like infotainment displays, steering wheel controls, and smart surfaces.
Featuring Boréas Technologies patented CapDrive architecture, the BOS1211 has the industry's lowest power consumption, smallest footprint, built-in force sensing and aims AEQ-100 qualified.
Boréas Technologies Inc. is a fabless semiconductor company commercializing product-differentiating integrated circuits for haptic applications. Its products enable OEM to design the next generation of HMI interface and improve user experience across various industries such as consumer, industrial and automotive.
Its proprietary piezoelectric actuator driver technology platform, CapDriveTM, enables the rapid design of low-power HD haptic feedback in automotive, wearables and mobile devices.
Learn more about Boréas Technologies products on www.boreas.ca