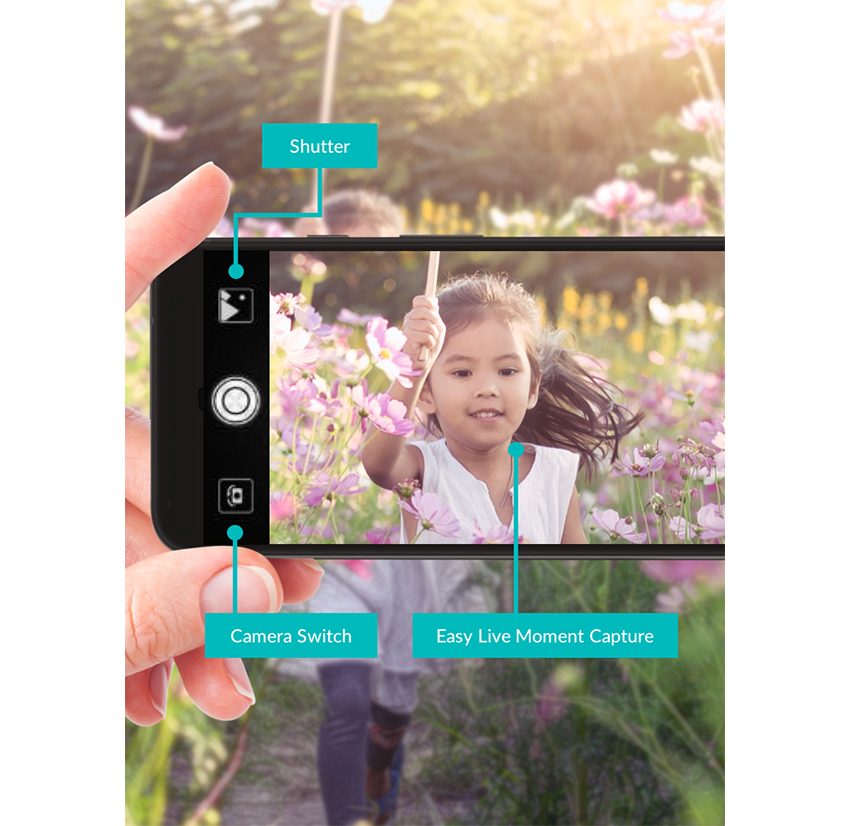 Add intelligence and sense of touch to help capture moments perfectly.
By combining AI and haptics, bring another level of intelligence and convenience to your photography app.
We're used to the sound of a shutter on a digital camera. But there are other haptic effects that can be added to a camera application that go beyond simulating a mechanical camera. Enhance your camera application and enable eye-free camera use by adding AI and haptics features such as:
Mode indicator – Video mode and photo mode actually feel different, so you don't shoot a video when you think you're taking a still photo and vice versa.
Straight shot – Knowing your camera is level when you take the picture makes it easy to know your photo will look the way you saw it, and not off-axis or tilted.
Zoom increment and limit – Feel the zoom just like you would in a DSLR.
Easy live moment capture – The advantages of having your camera on your phone provides quick access to capturing the moment. The haptic effect lets you know when you've taken that shot, whether you do it with your hand, a side button or a button on the screen.
Shooting mode scrolling – Haptics lets you scroll through your shooting modes like you would with a dial.