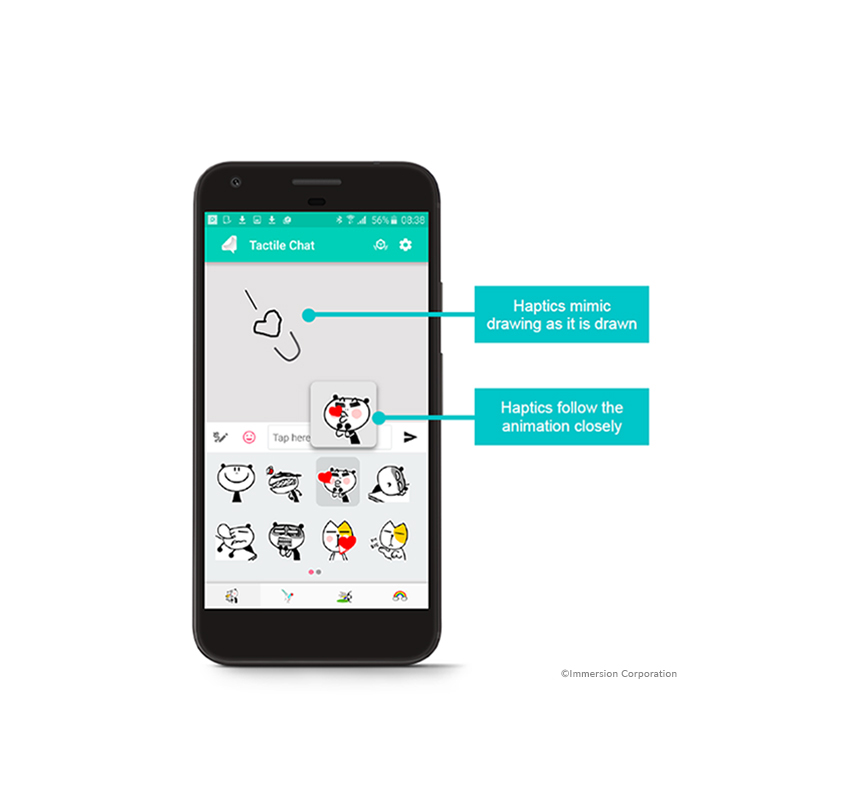 Express yourself with touch messages.
Haptics add more meaning to messages with the subtle addition of touch.
In social interactions, presence plays a key role in being together. With haptics in messaging, you can create a shared experience even when the participants are worlds apart. Make the experience more personal and meaningful by enabling users to share their emotions like surprise and joy, with extra emphasis via haptic stickers and icons.
Live touch – Two people can virtually "touch" hands with haptics.
Shared attention – Remote users feel shared objects in real time.
Haptic library – Users can trade haptic objects like stickers from a menu.
Custom feel – Users can add custom haptic effects to responses during live communication.