By:
Linda Quach
Increase your mobile ad effectiveness with haptics.
Immersion is making it easier than ever for advertisers to incorporate haptic effects into mobile advertisements on Android devices. Our Haptic Ad Service is the first, all-in-one solution offering advertisers the ability to add touch effects to HTML mobile video ads.
Feel the Action.
Requires a Chrome browser on an Android mobile device.
Credits: "Jason Bourne" movie trailer, Teads & Immersion outstream video haptic ad, 2016.
Adding touch effects to content makes mobile advertisements more engaging and provides immersive brand experiences that increase awareness and purchase intent. And we have the stats to prove it!
We partnered with Teads to develop an A/B trial conducted by Research Now®. The study revealed overwhelming results:
Outstream video ads with haptics resulted in 41% increase in purchase intent.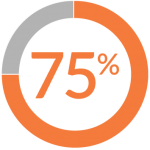 75% increase in ad awareness for video ads with haptics.
71% of users in the study agreed that haptics made the ad more interesting.
72% wanted to feel haptics in other mobile video ads.
Our Haptic Ad Service supports haptics in mobile advertisements from creation to distribution with a full offering of design tools for creatives, haptic design services, campaign management and real-time haptic ad delivery.
This past year has been a big one for Immersion and haptic mobile ads. Our campaign with Peugeot was named a finalist in the 2016 Online Marketing Media and Advertising Awards, and our work with Stoli Vodka was named one of AdWeek's Mobile Media Plan of the Year.
To learn more about our news today, check out the press release, Immersion Launches Haptic Ad Service Enabling "Touch Effects" in Mobile Video Ads.